AirWavz TvXplorer™ Suite v2
ATSC 3.0 Professional Test & Measurement Tool
Hitachi-Comark is an authorized reseller of the NEW Airwavz.tv TvXplorer Suite v2. The suite includes the 2nd generation RedZone Receiver hardware (RZR-1400) that is based on SONY ATSC 3.0 chipset and the New TvXplorer™ v2 for Windows 10 & 11.
TvXplorer Suite v2 is a portable, affordable, and professional tool for broadcasters rolling out NextGen TV.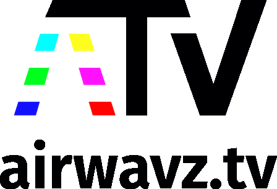 What's new in the TvXplorer Suite v2?
Dolby® AC-4 certified
Real time video player with audio, video, & captions
Advanced messaging helps with troubleshooting
Closed Captioning
TS Broadcast Config
Record, playback PCAP & proprietary RZCAP
Live STLTP monitoring and file playback
Live STLTP over RTP
Custom alarm monitor settings with auto alerts
Quick TV scan for USA (repack) or India spectrum
Optional interactive content support (A/344)
Compatible with all RedZone Receiver ATSC 3.0 hardware: RZR-1200 and RZR-1400
Windows 10 & 11 compatible
Lifetime licensed software, no subscription fees
To receive a quote on Airwavz.tv products, email your request to: sales@comarktv.com.
Dolby® is a trademark of Dolby Laboratories
Note: Laptop PC not included